vos enfants
Childcare in Arc 2000
Supervised meals
2000 childcare centre
offers the best conditions for the well-being and development of children. We will be more than happy to take care of you children to make your stay as peaceful as possible.
Garderie 2000 is located in the Lac des Combes Residence (High Square in Arc 2000).
Esf Arc 1950-2000 and Garderie 2000 offer a tailor-made care for children. They will be welcomed at the childcare centre and will go to their esf ski lessons with an option for meals.
You can therefore leave for half-days or full days with peace of mind leaving your child in a safe and fun environment and without having to worry about the lesson times.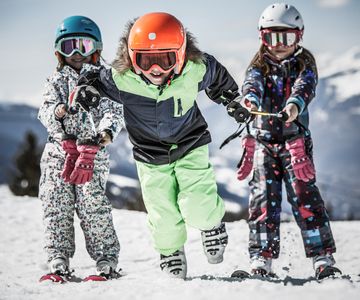 For children from 3 to 5 years old: packages with or without childcare, with or without meals.
For children from 6 to 12 years old: packages including ski lessons + meals
The children's ski equipment, provided by their parents, can be kept in the childcare centre.
The childcare centre and esf offer childcare packages for children up to 12 years old: childcare / meal + ski lessons, over 6 days (morning and/or afternoon)
Dates & Schedules of the Childcare Centre
2023-2024 SEASON
MORNING
LUNCH BREAK
AFTERNOON

All winter long
From Sunday to Friday
8.45am - 12pm
12pm -1.45pm
1.45pm - 5pm

MANDATORY POLIO VACCINE. Health record to be presented on the Saturday of your arrival at the childcare centre.